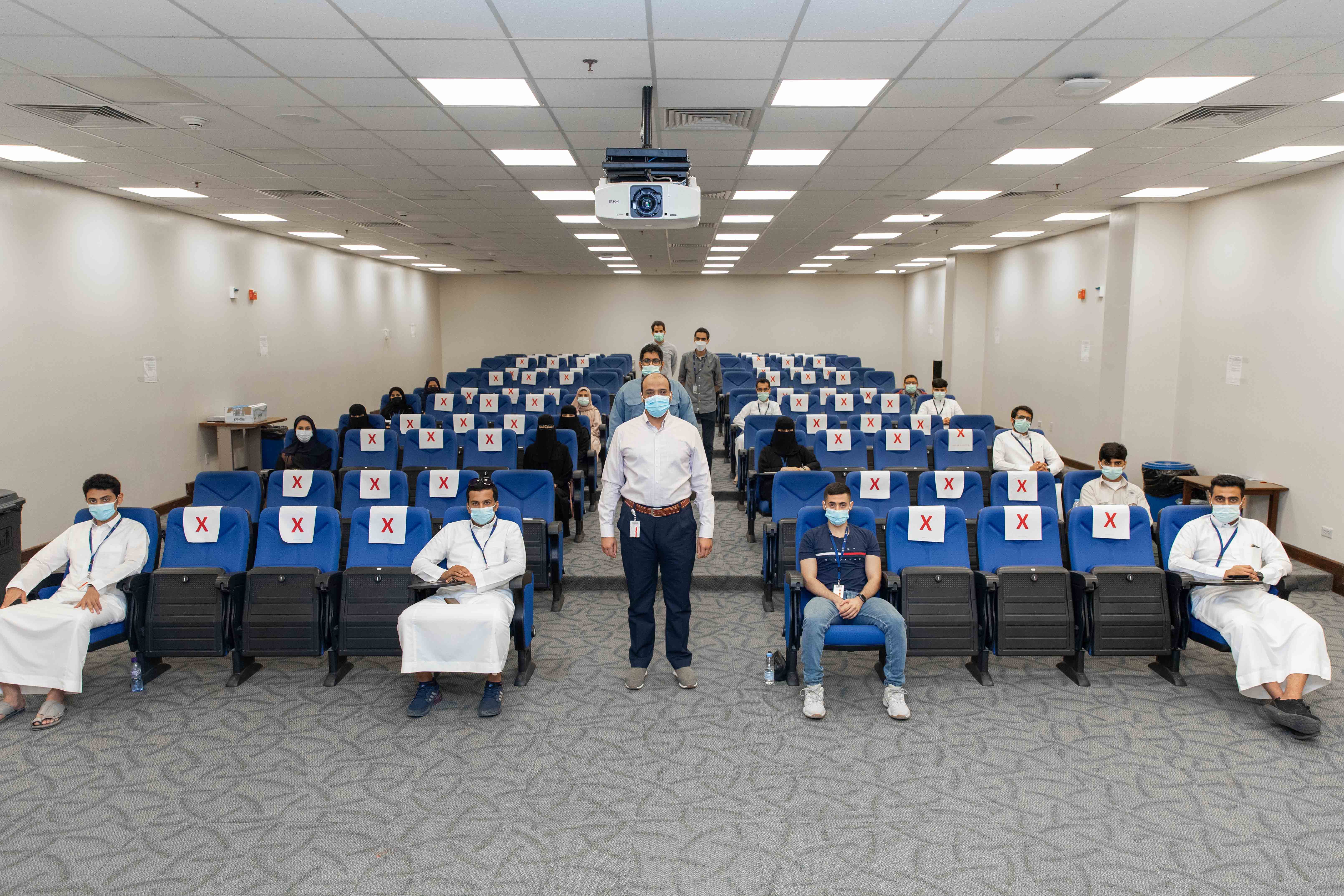 JUBAIL INDUSTRIAL CITY, Saudi Arabia, June 27, 2021 --
Sadara Chemical Company (Sadara) recently received its second batch of student interns as part of the company's 2021 Internship Program. Sixteen (16) student interns joined Sadara, six (6) of them diploma holders and ten (10) with bachelor's degrees. Nine (9) of the degree holders are females.
A total of 36 student interns from technical and administrative majors have been received by the company so far in 2021. In this new batch, students were brought onboard from five (5) different educational institutions: Jubail University College (JUC), Jubail Industrial College (JIC), Imam Abdulrahman Bin Faisal University, Prince Mohammed bin Fahad University and Jeddah University.
Sadara's Vice President of Industrial Relations, Farhan AlQahtani, said on this occasion: "The Sadara team works tirelessly to meet the company's set objectives for social responsibility and human resources strategy. We are glad to see the return of our ongoing fruitful collaboration with Saudi educational partners! Our efforts always focus on contributing to realizing the Kingdom's Vision 2030, with a mutual goal of developing and qualifying the nation's best and brightest to fulfil the Saudi market's demand as well as the company's continuing requirement for new talent."
The Sadara Internship Program is one of the company's primary Non-Employee Training programs, supporting Sadara business lines in terms of fulfilling their manpower needs. The Internship Program provides highly competent trainees selected from local educational institutions and creates a potential pool of national talent who have been trained, supervised and evaluated for a sufficient period within the Sadara work environment. Also, it enables students from accredited universities and institutes to gain practical skills during their work experience, combining classroom-based education with practical work experience.