Sadara signs cooperation agreement with Saudi National Automobile Manufacturing Company (SNAM)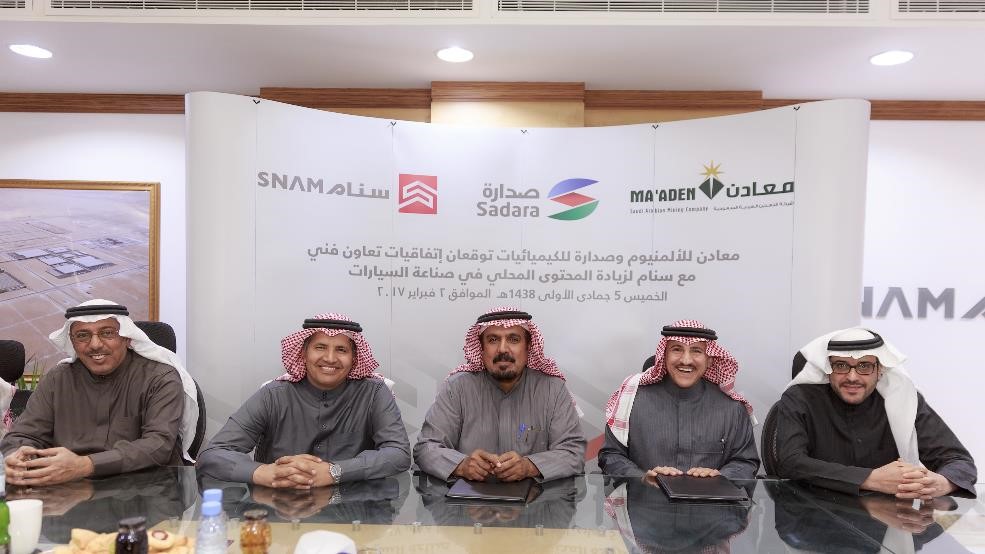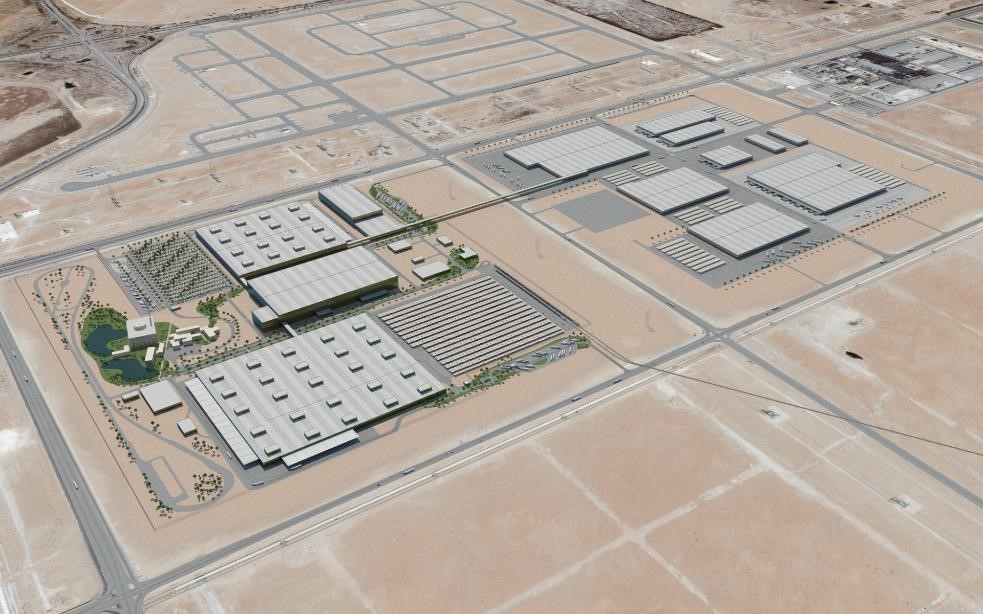 Jubail, Saudi Arabia – February 15th, 2017: Sadara Chemical Company (Sadara) and Saudi National Automobiles Manufacturing Company (SNAM) announced that they have signed a Cooperation Agreement for SNAM's planned Automobile Manufacturing Cluster in PlasChem Park.
Under the agreement, Sadara will work with SNAM's Auto Cluster tenants who will include automobile parts manufacturing companies - primarily Original Equipment Manufacturers (OEM) and automotive Tier1 and Tier2 manufacturers - and identify potential third-party investors who are able to utilize Sadara's slate of specialist chemicals and plastics products to manufacture automotive parts locally.
Spread over an area of 1 million square meters, the Auto Cluster is expected to be the largest manufacturing cluster to be located in PlasChem Park, an industrial zone located adjacent to the Sadara site in Jubail Industrial City II. The Park is being developed in collaboration with the Royal Commission for Jubail and Yanbu and will consist of downstream chemical and conversion industries supplied with products from Sadara and others in Jubail.
Commenting on the agreement, Ziad Al-Labban, CEO of Sadara, said "This is an exciting partnership for us as it will help drive development of an emerging sector within Saudi Arabia's downstream manufacturing industry. Our specialty chemical products can be utilized by third-party investors to make components used in automobile manufacturing. With SNAM on board, we have a catalyst for manufacturers to come in and quickly begin to realize value on their investments."
Speaking on behalf of SNAM, Dr. Fahd S. Al-Dohish, President and CEO, commented, "The project will include basic facilities such as a press shop, welding (body) shop, paint shop, and general assembly shop, in addition to support facilities such as a logistics warehouse, test track, and admin building. Furthermore, another one million square meters next to SNAM's factory has been allocated for automotive Tier1 suppliers."
Furthermore, Dr. Al-Dohish added, "In order to create a sustainable automotive industry ecosystem, SNAM researched local companies with operations related to automotive industry in order to activate Tier2 and Tier3 suppliers who can do business with international Tier1 suppliers. Another important aspect of SNAM's plan is to utilize the local resources in manufacturing the automotive parts as much as possible."
PlasChem Park is a 12-square kilometer industrial park in Jubail Industrial City II dedicated to downstream chemical and conversion industries. PlasChem Park is a key element differentiating Sadara from other petrochemical, chemical and plastics manufacturing projects in Saudi Arabia.
The Park is uniquely positioned to enable and support downstream opportunities in many market segments, including the Hydrocarbon Resin Cluster, Ethylene Oxide/Propylene Oxide (EO/PO) Cluster, Polyurethane Cluster and a Plastics Cluster. Collectively, these clusters are expected to attract diversified investments into PlasChem Park in an array of downstream applications such as the production of oil and gas chemicals, construction materials, auto components, animal feed,

paints

and coatings, as well as home and personal care products.