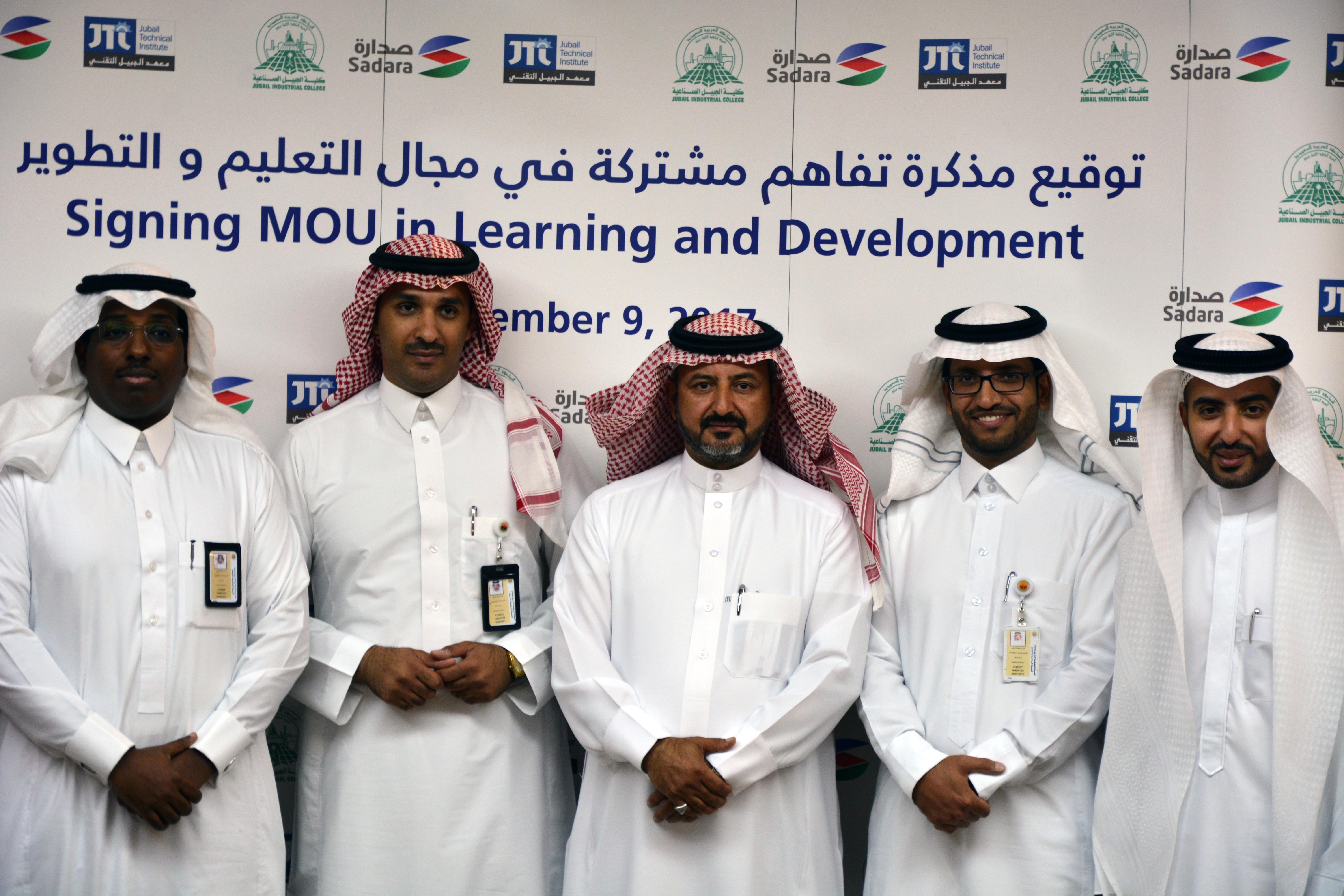 JUBAIL, Kingdom of Saudi Arabia, 9th November, 2017 – Sadara Chemical Company (Sadara) today signed Memorandums of Understanding (MoUs) establishing industrial training partnerships with Jubail Industrial College (JIC) and Jubail Technical Institute (JTI).
The MoUs with the two Jubail educational institutions constitute a strategic Learning and Development (L&D) initiative by Sadara's Human Capital Development department designed to add value to Sadara's employees by providing them with the best technical training and development opportunities, and access to highly-sought local and international professional and technical certifications.
The open-ended agreements, which promote the development of engineers, operators and technicians, seek to encourage an exchange of knowledge and best practices in the following areas: Academic, Scientific, Technical, Engineering Development, Research & Development (R&D) and L&D.
The MoUs also seek to customize training and educational solutions to meet Sadara's specific requirements, and to collaborate on mutual community outreach initiatives in the area of Learning and Development.
Commenting on the partnerships, Dr. Faisal Al-Faqeer, Sadara CEO said, "We are immensely pleased to partner with them on strategic learning and development initiatives that will help add value to Sadara's professional and technical workforce. The proximity of the two institutions to Sadara and their value propositions as leading, non-profit educational organizations, make them a clear choice for partnership."
Vice-President of Industrial Relations, Farhan Al-Qahtani, noted, "These agreements are the next step in Sadara's human resource development journey. It gives us great pleasure to be partnering with some of the best learning and development organizations in the region. JIC and JTI are pioneers in learning and development in Jubail, and Sadara is honored to be establishing a strong partnership with each of them today."
Both JIC and JTI are subject matter experts in the chemical and petrochemical industry, with global educational accreditation in various fields, who offer reliable access to well-known, global education and certification bodies such as Munich Technical University and the American Welding Society.