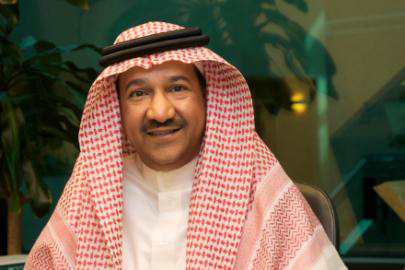 Abdulrahman F. Al-Wuhaib, Senior Vice President, Operations Services of Saudi Arabian Oil Company (Saudi Aramco), has been appointed Chairman of the Board for Sadara Chemical Company (Sadara), a joint venture between Saudi Aramco and The Dow Chemical Company (Dow).
Al-Wuhaib succeeds Abdullatif Al Othman who was appointed Governor of the Saudi Arabian General Investment Authority (SAGIA) in May and therefore resigned from the Sadara Board.
Sadara, formed in October, 2011, is now building a world scale chemical complex in Jubail Industrial City II in the Eastern Province of Saudi Arabia. When completed in 2016, the Sadara complex will be one of the world's largest integrated chemical facilities; the largest ever built in a single phase.
Al Wuhaib joined Saudi Aramco in 1976 and has held several engineering and operational executive positions. In 1993 he was appointed Chief Engineer, Engineering Services; in 1994 he was appointed Executive Director of Project Management; and in 1996 was named Vice President, Project Management. From 1998 until 2000 he served as Vice President, Ras Tanura Refinery with responsibilities for Ras Tanura Refinery, Ras Tanura Terminal, Ju'aymah Gas Plant and Power Distribution Department. In 2000, he was appointed Vice President, Engineering Services, where his duties included Corporate Research and Development, Engineering Technical Support, Environmental Protection, Facilities Planning, Inspection and Professional Engineering Development. In March 2006, he was appointed Vice President of Information Technology, and in April, 2007, Senior Vice President, Operation Services.
Al-Wuhaib served as a board member for S-Oil, South Korea from 1999 to 2003. He was also a board member of the Saudi Engineering Committee. Al-Wuhaib was a board member of the Saudi Electrical Company (SEC) from 2002 until December 2005. He was a board member of the Saudi Arabian Standards Organization (SASO). He is a member of the Society of Organization Learning (SOL), and served previously as Trustee for the Project Management Institute (PMI). Al-Wuhaib was appointed Chairman of the Board for Saudi Aramco Mobil Refinery (SAMREF), from January 1st, 2004 until January 2008. He was appointed to the Board of Petro Rabigh in 2005 until October 2007.
Al-Wuhaib was appointed as Chairman of the Board of Aramco Gulf Operations Company (AGOC) on January 1st 2009. He was appointed as Chairman of the Board of Saudi Aramco Shell Refinery Company (SASREF) on May 1st 2009. He served as a Board member of TAQA (Industrialization & energy Service Company), from May 2011 to December 2011.
He holds a B.S. in Chemical Engineering from King Fahd University of Petroleum and Minerals (1976) and a Master of Administration/Business from the University of California, Riverside (1981).
*** *** ***